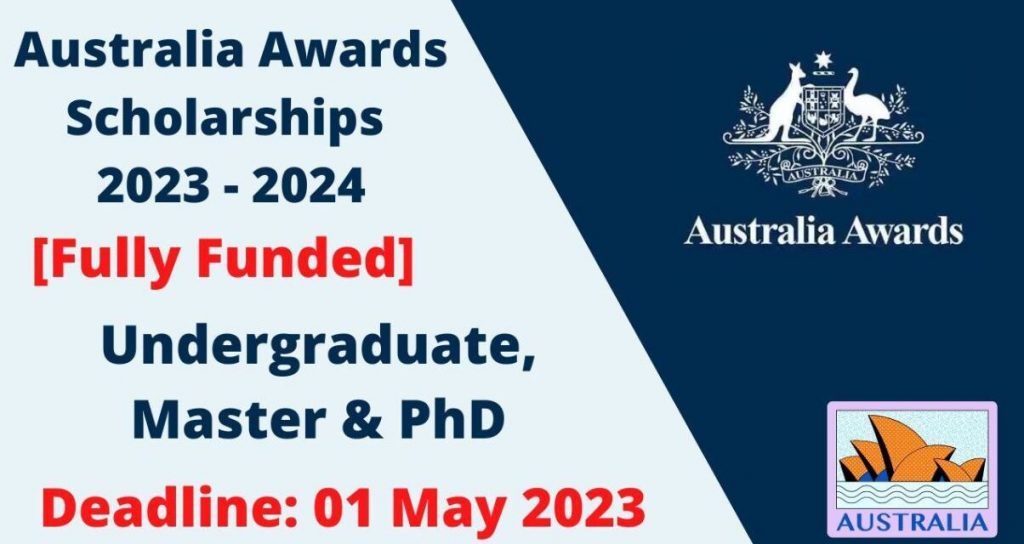 Students from all over the world have a best chance now in shape of Australia Award Scholarships 2023 in Australia. Government of Australia has issued the Bachelor, Master & Doctoral Degree Scholarships and international candidates can get full scholarship through this. This is a fully funded scholarship highly encouraged to apply for all candidates from Asia & other areas. Students from developing countries can pursue their education from Australia which is a best for education. You can now easily apply in Australian Universities Scholarship as well as & technical & further education TAFE Institutions.
All students from Pakistan and other countries can develop their skills in research under best professors. You can apply for this scholarship and can change the complete career. Persons who have best background in education and have ability to apply can for this great opportunity where different facilities & benefits are available.
Australian Award Scholarships 2023 details:
HostUniversity: Australian Universities
Degree level: Bachelors, Masters, PhD
Scholarship coverage: Fully Funded
Eligible nationality: All Nationalities
Award country: Australia
Last Date: 1 May 2023
Available Australia Universities for Scholarships 2023:
Australian Catholic University
Aviation Australia
Bond University
Box Hill Institute TAFE
Bureau of Meteorology
Canberra Institute of Technology
Carnegie Mellon University
Central Queensland University
Charles Darwin University
Charles Sturt University
Chisholm Institute of TAFE
Curtin University of Technology
Deakin University
Edith Cowan University
Federation University
Flinders University
Griffith University
Holmesglen Institute of TAFE
James Cook University
Kangan Institute
La Trobe University
Macquarie University
Melbourne Polytechnic
Monash University
Murdoch University
Financial Benefits Australian Award University:
Complete Tuition Fees.
Return Air Travel Tickets.
Establishment Allowance
Contribution to Living Expenses (CLE)
Overseas Student Health Cover (OSHC)
Australian Award Scholarship Eligible Countries:
Mongolia
Myanmar
Nepal
Pakistan
Bangladesh
Bhutan
Cambodia
Indonesia
Laos
Philippines
Sri Lanka
Marshall Islands
Nauru
Papua New Guinea
Samoa
Solomon Islands
Tonga
Tuvalu
Timor-Leste
Vietnam
Federated States of Micronesia
Fiji
Kiribati
Vanuatu
Wallis and Futuna
Palestinian Territories
You can now apply for Australia Award Scholarship 2023-2024 online. You can apply online through E-Mail or visit on link https://www.dfat.gov.au/people-to-people/australia-awards/australia-awards-scholarships. You can see complete procedure on official website.