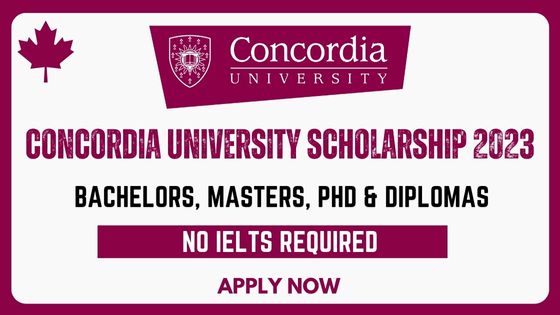 Concordia Presidential Scholarship in Canada is now providing a best opportunity for the students of international community. Candidates who want to get higher education from abroad have best & leading university in Canada. This is a fully funded undergraduate scholarship in Canada for overseas candidate and applications are accepting for academic year 2023. Candidates can increase the best demonstrate leading qualities which can make a difference in a global society. There are professional faculty and many best researchers are working with Concordia University Canada.
The University of Concordia Scholarship is desirable for Undergraduate programs that allows candidates to get more skills and knowledge from Canada. Concordia University Canada was established in 1974 and listed in top universities of the world. This scholarship will give financial help to all selected candidates. Concordia University have issued a best chance for those all candidates who want a best path of career in future life. Numerous benefits are available in this Canadian Scholarship session 2023-2024.
Overview of Concordia University Scholarship 2023:
Host Country: Canada
Host University: Concordia University Canada
Financial coverage: Fully Funded
Deadline: February 9, 2023
List of Available subjects for Concordia University Scholarship
Arts & Media
Business & entrepreneurship
Cultural studies
Engineering & computer science
Environment & sustainability
Physical & health sciences
Humanities & social sciences
Literature & languages
Math & sciences
Interdisciplinary studies
Financial Benefits:
Full tuition fee is available for this scholarship
Book Allowance
Monthly food allowance
Stipend
Career Opportunity exploring
How to Apply for Concordia Scholarship 2023
You have now a complete application form in online form.
Click on https://www.concordia.ca/students/financial/scholarships-funding/scholarships/presidential.html where the application form is available.
International candidates have to pay admission fee.
Deadline for application submission is 9th February 2023.