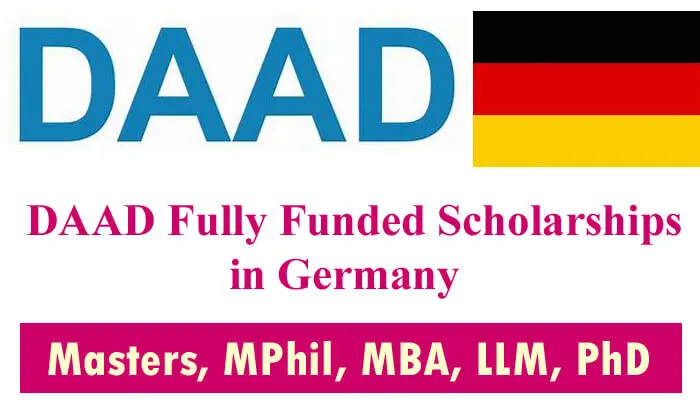 DAAD an international scholarship in Germany has been announced for all those candidates who want to pursue their education from abroad. All the candidates from the world have best chance to get admission in German University to continue the Master & PhD degree. DAAD is now offering the scholarship in designated universities with a wide range of different academic field for entire world students. There is almost 100000 German & international student's scholarship. Those candidates who have good background in education and have grades to get the scholarship in Germany then he or she can get the different scholarships in different countries.
Almost every field of education is listed in this scholarship and candidates have different options now to get scholarship. All students are advised that this scholarship is providing you numerous benefits which will cover the all expenses. Duration of scholarship is 12 to 24 months for Master & 36 Months for PhD.
Details of DAAD Germany Scholarships 2023:
Offered Degrees: Masters, MPhil, MBA, LLM, PhD
Scholarship Award: Fully Funded
Host Country: Germany
Eligibility: All International
Financial Benefits:
Rent assistance on a monthly basis.
Monthly stipend
Allowance for family members' lodging.
Educational costs.
A monthly stipend of 1200 Euros is available to Ph.D. students and 861 Masters.
List of available subjects:
Political Science.
Business Administration.
Law
Education Sciences.
Engineering
Development-related sciences.
Economics
Health-related sciences.
Environmental sciences.
Social Sciences.
Forestry Science.
Agricultural sciences.
Mathematics
Architecture
Media Sciences.
Geography and Geosciences.
Natural Sciences.
Informatics.
How to Apply:
The DAAD Scholarship application must be completed totally online. There is an application form is attached in the official link of DAAD Scholarship https://www2.daad.de/deutschland/stipendium/datenbank/en/21148-scholarship-database/?detail=50076777. All interested candidates from different countries