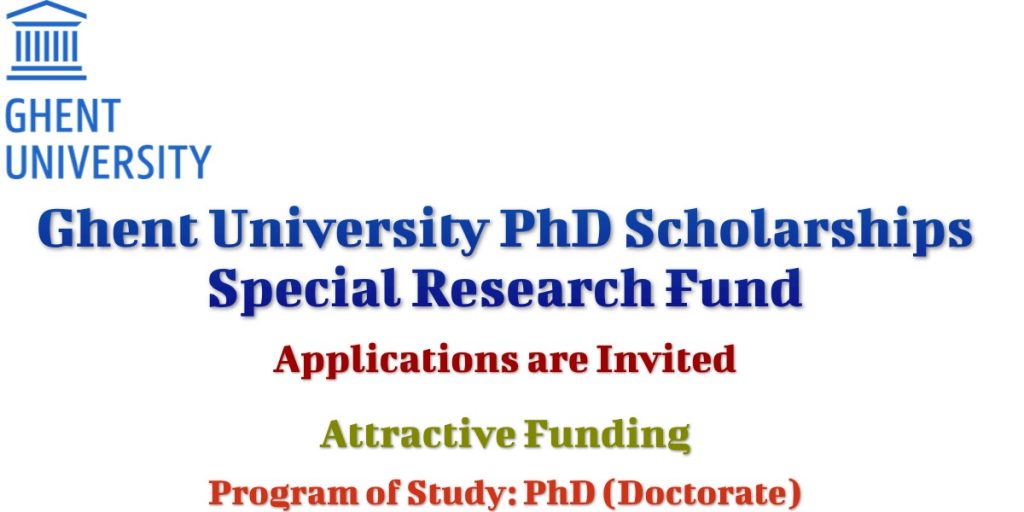 The Ghent University Scholarship 2023-2024 are now announced in Belgium and it is an excellent opportunity for international students. Now if you want to continue your study in Europe then you have on right page where you can get more & important details.  From entire world, Ghent University is accepting the form of all international countries. Ghent University has experienced & professional faculty to provide best knowledge & research to all overseas candidates. To solve many global challenges, Ghent University has taken a complete action to issue this scholarship. In the worldwide, candidates can get doctorate research through this scholarship program.
The Ghent University scholarship has a tremendous setup where candidates can get excellent high research exploration & supports approachable thinking. Teaching approach is very positive and effective in Ghent University where students can learn massive from educated environment. Belgium is not a cheap country by thorough this scholarship, candidates can afford the living cost. Students can manage the all expenses easily.
Ghent University Scholarships 2023 details
Host Country: Belgium
Financial Coverage: Fully funded
Offered to: Developed Countries
Deadline: 2nd February 2023
Eligibility Criteria for Ghent University Scholarship:
Application form will be accepted of those candidates who belong to developing country
Female applicant is encouraged
Exchange students cannot apply for this scholarship
Applicants with topics that are relevant to development will be preferred
Financial Coverages of Scholarship
Now tuition fee is waived for 24 months
310 Euro for monthly expenses
Travel budget is about 8000 euro
Free tour of Europe
Application procedure for Ghent University Scholarship 2023
Application procedure is very simple online
You can submit the application form via e-mail on [email protected].
Attachment should be complete along with Application form as per requirement.
Visit https://www.ugent.be/en/research/funding/bof/dos/docos.htm where you can get a page for application.