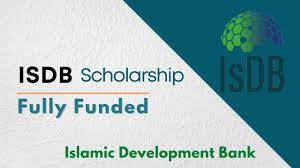 Islamic Development Bank IDSP is a leading institute which is providing now a great scholarship which is fully funded. Candidates from Islamic Member countries or others have chance to pursue their education in Bachelor Degree, Master Degree, PhD & Post Doctoral Program and vocational training degree program. Application fee is not required by Islamic Development Bank Scholarship and both male & female candidates are encouraged to apply. You can now get education in the best Universities of the world and get world class education under ISDB Scholarship 2023.
All talented students from Pakistan and around the world should get complete chance to submit the application form. Complete visa processing and other documentation will be made by the Islamic Development Bank authority. If you have excellent grades in school & college level and have ability to get the scholarship to pursue education in different universities of the world then ISDB fully funded bank 2023 scholarship is the best option.
IDB Scholarship 2023-2024 Details:
Hosted by: Islamic Development Bank IDB
Degree level: Bachelors, Masters, PhD
Scholarship coverage: Fully Funded
Eligible nationality: All Nationalities
Award country: Multinational
Last Date: 28 February 2023
Financial Coverages:
Monthly Stipend for students
Tuition Fees,
Cost of Medical Treatment at University/Government Hospital.
Return Air Tickets
Other Allowances
Field of Study subjects:
Medicine, Dentistry, Pharmacy, Nursing, Medical Laboratories, Microbiology, Public Health, Nutrition, Health Services Management, Bio-Medicine, Medical Technology, Veterinary, Chemistry, Biology, Bio-Technology and related fields, Engineering: Civil, Mechanical, Chemical, Electrical, Surveying, Urban Planning.
How to submit application form:
Candidates have now the page for online application submission. Now students can visit on https://www.isdb.org/scholarships where Islamic Development Bank Scholarship online application form is available.