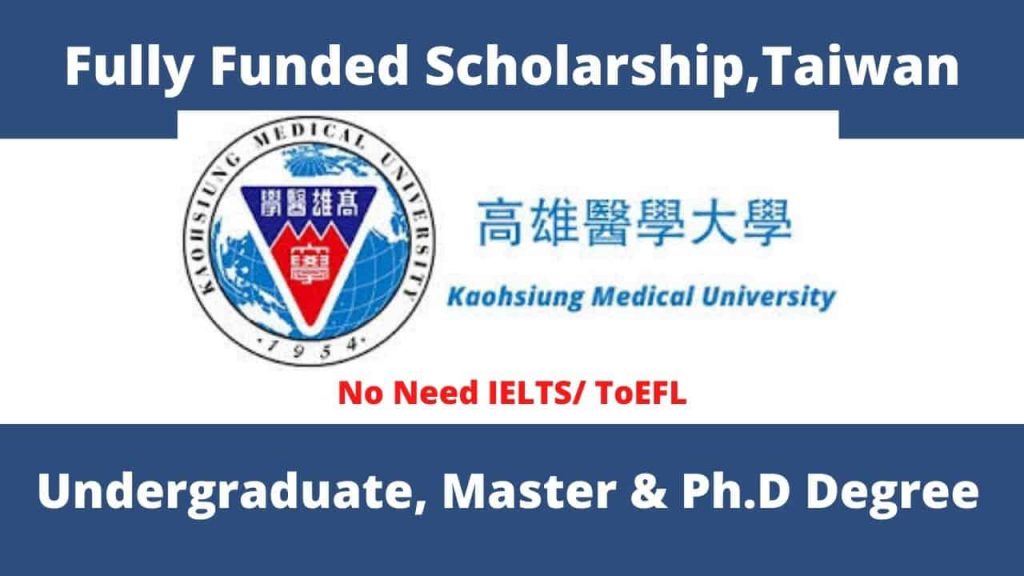 Kaohsiung Medical University KMU Taiwan Overseas scholarships has been open for all candidates who interested to get education from abroad. International candidates from any part of the world are eligible to apply for KMU International Scholarships Taiwan. Candidates can now pursue education in Master Degree or Doctoral Degree from Taiwan are encouraged to apply. A golden chance has been announced and candidates can get a lot of benefits through this scholarship.
All academic fields of education are part of this scholarship. There is no need of IELTS test to apply for this Taiwan Scholarship. No application fee is required. A large number of students are the part of this University from different parts of the world. Different expenses will cover in this scholarship and you can get more details here below.
KMU University Scholarship 2023 Details:
Host University : Kaohsiung Medical University
Degree level: Masters, PhD
Scholarship coverage: Fully Funded
Eligible nationality: All Nationalities
Award country: Taiwan
Last Date: 31 March 2023
Financial Benefits:
Monthly stipend, accommodation coverage and tuition fee are included
Accommodation coverage and tuition fee are included
Type C: NTD 70,000~80,000 per year (tuition fee
Programs offered scholarship in Taiwan:
Graduate Institute of Medicine
M. Sc. Program in Tropical Medicine
Department of Sports Medicine
School of Dentistry
Department of Oral Hygiene
School of Pharmacy
School of Pharmacy – Master Program in Clinical Pharmacy
Department of Fragrance and Cosmetic Science
Graduate Institute of Natural Products
Department of Public Health
How to Apply:
Online application form is now available on https://admission.kmu.edu.tw/index/index/locale/en. Applicant need to take the admission in any offered degree program at University. Official advertisement is also available in this link.