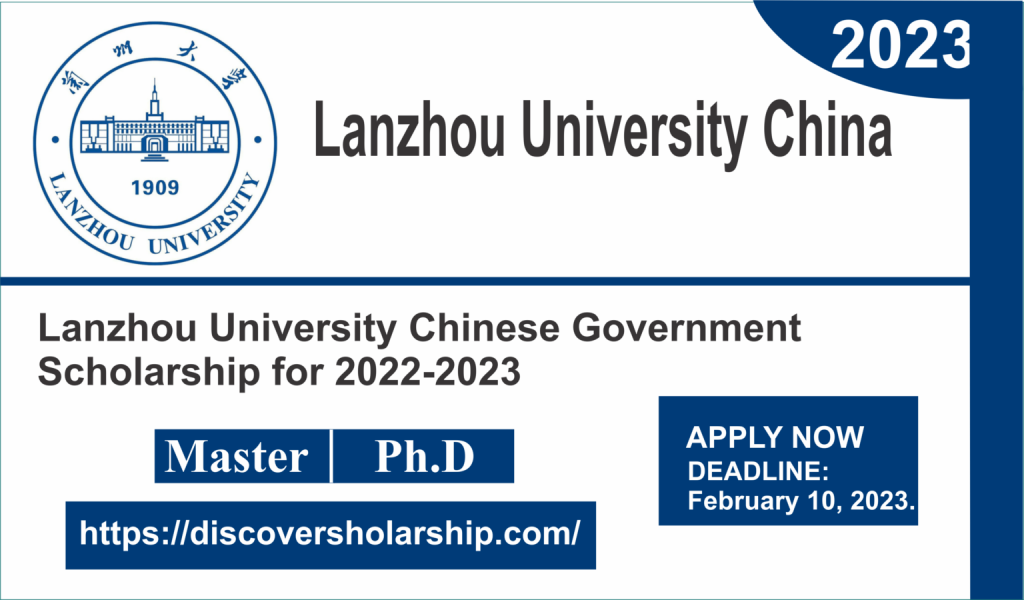 Lanzhou University China Scholarships are now announced by the government of China for all candidates from entire world. Fully Funded scholarship is available for all international candidates who have eligibility to apply for this program. Lanzhou University Scholarship is provided by the Ministry of Education in China under Chinese Government Scholarship opportunity. Students can now get admission in Master Degree or PhD Degree from China are encouraged to apply. This is a 2023-2024 academic session scholarship.
Chinese Lanzhou University was established in 1909 and a leading university where different programs are offered in this scholarship. Competent faculty, Full equipped labs & numerous benefits are the major merits of these scholarship. 4 undergraduate programs, 6 Master Program & 4 PhD programs are available in this scholarship. Different new techniques & scholarship goals are very attractive & candidates should not miss this chance as very comprehensive program has been announce.
Lanzhou University CSC Scholarship 2023 Overview:
Award University: Lanzhou University
Degree level: Masters, PhD
Scholarship Benefit: Fully Funded
Eligible nationality: All Nationalities
Host country: China
Deadline: 10 February 2023
Financial Benefits
Full Tuition fee
Medical Insurance Facility
Monthly Stipend
Master & Doctoral Program Stipend:
List of Available subjects:
Geochemistry
Business Administration
Public Administration
Atomic and Molecular Physics
Radiochemistry
Nuclear Science and Technology
Resources and Power
Particle Physics and Atomic Nucleus Physics
Nursing
Chemistry
Chemical Engineering and Technology
Preclinical Medicine
Physiology
Biochemistry and Molecule Biology
Pharmacology
How to Apply:
Online Application form & data submission is now become more easy for all international candidates. You can apply for Chinese scholarship on official website http://sice.lzu.edu.cn/col_government/index/ where official advertisement & application form is uploaded.