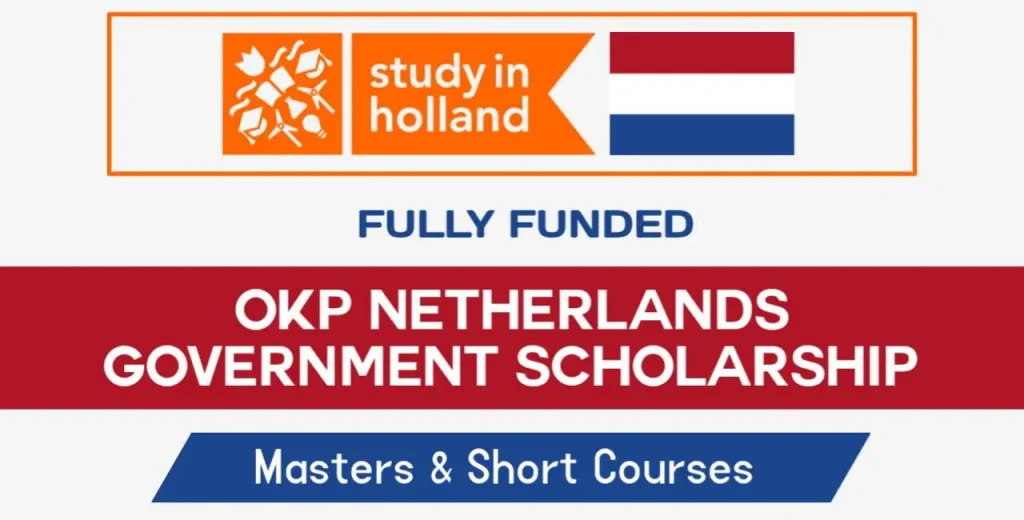 Netherland Government has announced very special scholarship in Netherland. All international students in the entire world are now have a great chance to get prestigious scholarship in Holland. There are one of the top ranked universities in Netherland are the part of this scholarship. All international students can apply in Orange Knowledge Scholarship OKP. This is a fully funded scholarship for all international students. All the courses and subjects will taught in English and you don't need to worry about language gap. If you want to know about duration then you are on place and duration of these scholarships are 12 to 24 months for Master  & courses are depended.
As a best provider of education, Netherland Government ensures that all its graduates will be ready for career opportunity not in Holland but also at international level. This is a full time scholarship and candidates can apply for undergraduate courses, Master level. You can apply online in OKP Scholarship and details are below mentioned.
OKP Netherland Government Scholarship 2023-24 Overview:
Offered by: Dutch Ministry
Degree level: Master's Degree & Short Courses
Scholarship coverage: Fully Funded
Eligible nationality: All Nationalities
Award country: Netherlands
Last Date: 30 March 2023
Financial Benefits in Nether Government Scholarship 2023:
Full Tuition Fees
Visa Cost
Travel Cost
Insurance
Available Subjects of Field:
Agriculture And Environment
Economics, Commerce, Management, And Accounting
Engineering
General Programmes
Health Care, Social Services snd Care Services
Hotel, Catering, Tourism, Leisure, Transport And Logistics
Humanities, Social Sciences, Communication And Arts
Law, Public Administration, Public Order, And Safety
Mathematics, Natural Sciences, And Computer Science
How to Apply:
All needy & interested students can now contact with the official website page of Netherland Government Scholarship https://www.studyinholland.nl/finances/orange-knowledge-programme . You can select your subjects and university and then apply as per rules & regulations.