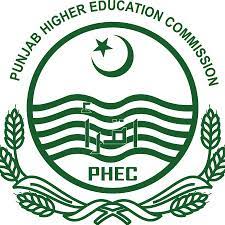 Punjab Higher Education Commission PHEC is inviting to all those aspirants who are eligible for full time Phd scholars of different universities of Punjab. There is a complete chance has been introduced by the PHEC authority to get fully support Scholarship in Science and Technology, Social Sciences, Arts, Humanities and Management Sciences and for a period of six-months in top 200 QS world universities general ranking of 2024. Complete details regarding this fellowship program is given below.
ELIGIBILITY CRITERIA
The eligible candidate must have:
1. Domicile from any district of Punjab.
2. Maximum 45 years of age on closing date of application.
3. Enrolled in a PhD program of any public/private sector Punjab and should have completed course work.
4. Applied after 1.5 years of enrollment and maximum up to 3.5 years in PhD program.
5. Passed the comprehensive examination (as per university norms).
HOW TO APPLY
Apply online at PHEC website and printed copy of application complete in all respects must reach on or before August 03, 2023 at 05.00PM through registered post only. Application submitted by hand will not be accepted. Application form and related details are available at PHEC website: www.punjabhec.gov.pk