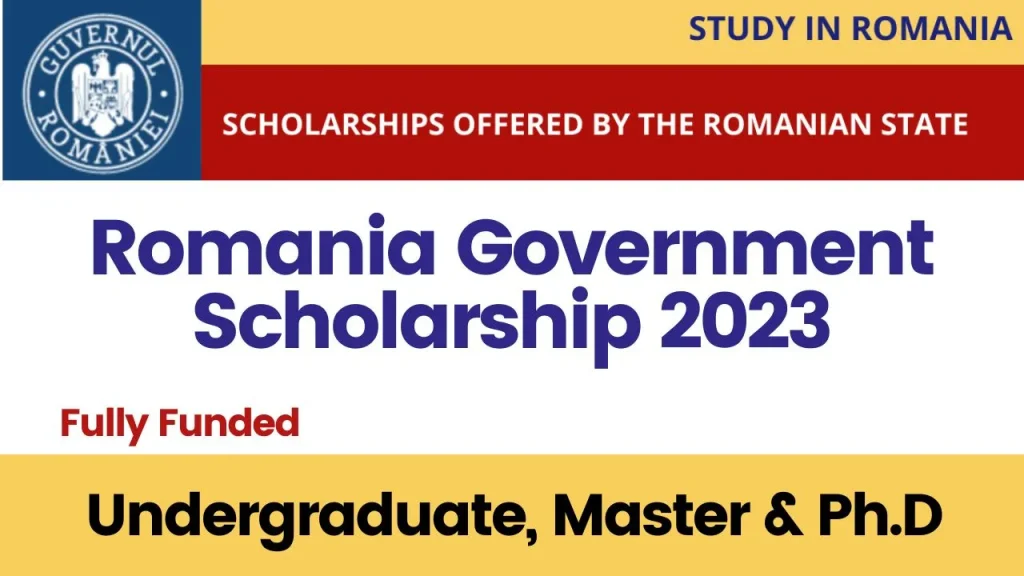 Every Year, providing a number of Scholarships by Romanian Government with the help of Ministry of Foreign affairs. Only those candidates who have a good result in education and have the ability to pass the test can get complete scholarship here by Romanian Government. Applicants from non-European union and around the world can apply for this scholarship. Undergraduate candidates, Graduate candidates and PhD higher studies candidates can apply for scholarship through ministry of foreign affairs.
A large opportunity is now open for students as fully funded and will cover your different type of expenses. Approximately 3 to 6 years duration's courses is available now.
Required Documents for Romanian Scholarship
Official letter issued by the diplomatic mission
MFA Application Form
MER Application Form
Study diplomas & education certificates legal copy with legal translation in English, French or Romanian
CV & Photos required by the authority
Romanian Government Scholarship 2023-24 Details
Offered By Government of Romania
Education Level: Undergraduate, Master & Doctorate
Coverage of Scholarship: Fully Funded
Hose Country: Romania
Last Date 15th March 2023
Scholarship Benefits of Romanian Government for International Students
Now you have different financial benefits for this prestigious scholarship here.
Free Registration Fee
Free Tuition Fee
Free Accommodation for students
Monthly Stipend of different categories:
65 EURO/Month, for Undergraduate Students
75 EURO/Month, for Master Studies
85 EURO/Month, for Postgraduate Students (PhD Degree)
Field of Studies on Romanian Ministry of Foreign Affairs Scholarships
Architecture Subjacts, visual arts Subjacts, Romanian culture and civilization Subjacts, journalism Subjacts, political and administrative sciences Subjacts, Engineering Subjacts, education sciences Subjacts, social and human sciences Subjacts, technical studies Subjacts, oil and gas Subjacts, agricultural sciences Subjacts, veterinary medicine Subjacts.
Online Application Form for Romanian University Scholarship 2023
There are some easy steps are available to apply for this scholarship. You can download the Romanian Scholarship application form on MOFA website of your country like Pakistan Romania Ministry. Apply there  with few steps.