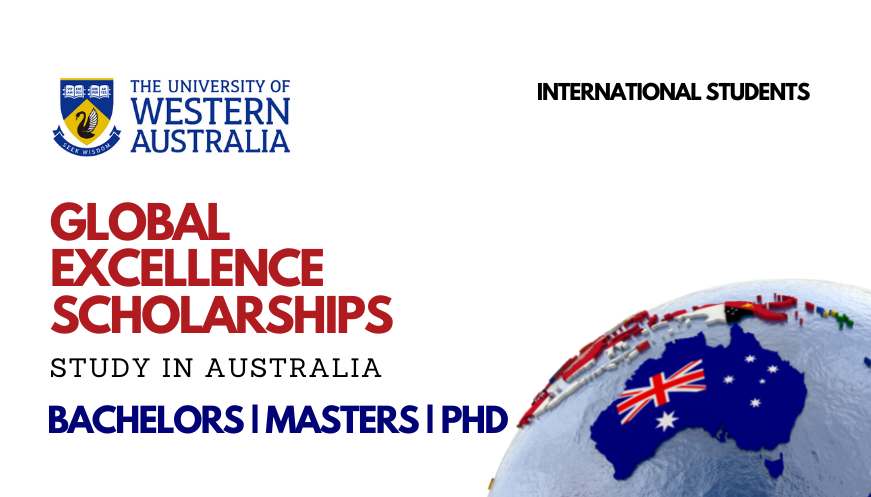 Every Year, providing a number of Scholarships by Australian Government with the help of UWA. Only those candidates who have a good result in education and have the ability to pass the test can get complete scholarship here by University of Western Australia. Applicants from around the world can apply for this scholarship. Undergraduate candidates, Graduate candidates and PhD higher studies candidates can apply for scholarship through Global Excellence Scholarship affairs.
This scholarship is a best place where candidates can easily apply. This is a huge competitive program that recognizes and rewards students who shows outstanding academic achievement & leadership potential. With remarkable grades and optimum academic record, candidates will be preferred in the Global Excellence Scholarships program 2023.
UWA Scholarship details:
University: University of Western Australia
Degree level: Bachelors, Masters, PhD
Scholarship coverage: Tuition Fee
Eligible nationality: International
Award country: Australia
Financial Benefits of Western Australia Scholarship
University of Western Australia Scholarship 2023-24 for International Students will provide an amount of AUD$48,000 for undergraduate degree program and AUD$24,000 for Postgraduate degree program. This fund will be utilized as a tuition fee.
How to Apply:
Your application will proceed automatically when you will open https://www.uwa.edu.au/study/GLOBAL-EXCELLENCE-SCHOLARSHIP link. You need to submit your details on official website.